The CHARM project had a challenging start during the COVID-19 pandemic, without face-to-face meetings. However, cooperation has worked well between work package leaders and good communication and working practices are now in place. Find out here how each of the six use cases has progressed so far.
The project coordinator, Valmet Oy, has focused on establishing working practices with the project handbook, review of identified risks and plans and practices for innovation management, communication and dissemination. Project focus has been on requirements, specifications and system architecture for the six use cases, with all partners involved. In parallel, the requirements and specifications for the materials, sensors and components have been created and development work and reliability testing has come to a good start. All planned project deliverables and the two first milestones have been achieved during the first project year.
Use case 1: Mining solutions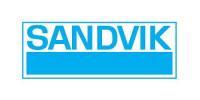 Use case lead: Sandvik Mining
Contact: Miika Kaski
Design of air quality monitoring sensor solution for mines has started. The multi-gas sensor including power management and WiFi designed for harsh mining environment smaller than any commercially available design.
A prototype radar sensor has been mounted on a test vehicle and functionality demonstrated.
Image 1: Prototype radar sensor mounted on a test vehicle. 
Use case 2: Condition monitoring of paper machine rolls

Use case lead: Valmet 
Contact: Heikki Kettunen
Condition monitoring of paper machine rolls using different sensors, wireless power transfer system and wireless data for rotating devices, is in design and testing phase.
Inside a roll, static axial seal monitoring (position and temperature), has been assembled to a real-life suction roll for demonstration of technology.
For the axial seal, also data collection and browser UI blocks of modular IoT platform are entering the demonstration phase. 
Image 2: Protected position sensing electronics and calibration of measurement for inside a roll monitoring.
Use case 3: Real-time machining workpiece control

Use case lead: Tornos
Contact: André Chardonnereau
In-machine metrology with real-time, micron range direct measurement accuracy of metallic part outer dimensions is being developed for the harsh environment in a machining area: cutting fluid, mist, metal chips and vibration.
An optical mixed active and passive measurement solution is being simulated and developed for oil mist and film discrimination.
Image 3: Illustration of harsh environment in the machining area during operation.
Use case 4: Solar panel manufacturing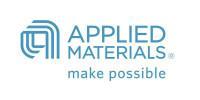 Use case lead: Applied Materials 
Contact: Alessandra Querci
 A sensor solution for very fast transients and high temperatures on a solar panel metallization line is being under development.
Two different solutions are under development: thermoreflectance and wafer embedded temperature sensors
Thermoreflectance sensor is perfect to be integrated into in line oven. Its evaluation has started using IR camera.
Wafer embedded temperature can work both in in line oven and cassette oven. Testing of designed SiC sensors is ongoing. Moreover, we are looking for suitable power station and PCB able to work at high temperature.
Image 4: Oven for solar panel manufacturing.
Use case 5: Nuclear power plant maintenance robot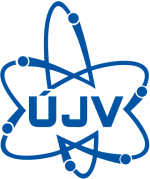 Use case lead: ÚJV Řež
Contact: Ladislav Horacek
An advanced robotic arm for non-destructive mechanised in-service inspection of areas with difficult access in harsh nuclear power plant environments is being developed.
Design of robot kinematics (real-time virtual model & control system requirements) is ongoing and simulation models are being developed. In parallel, structural design of the motorized robotic joints are being designed and constructed.
The robot virtual model showed new possibilities for robot redundancy control and NDT probe holder design.
Two basic approaches to robot packaging have been developed as protection against nuclear radiation and for the possibility of simple decontamination.
Image 5: Prototype of in-service inspection robotic arm for nuclear power plant maintenance.
Use case 6: Virtual prototyping of professional printers

Use case lead: Canon PP
Contact: Bart Theelen
Physical sensor for moisture content was discontinued because it is impossible to fit into the limited print space. Development focus will continue for virtual sensors.
The first metrics on image quality and print robustness have been modelled and integrated into virtual printer environment.
Prototype integration of design-space exploration in virtual printer environment to identify requirements.
Image 6: Illustration of some of the challenges in industrial printers: Ink droplet positioning, ink smearing and paper wrinkling. 
Innovations from several partners
Partner innovations have come to a good start, even though the project focus has been on requirements and specifications. There are already new ideas and innovations from several partners, with IPR protection activities and FTO (freedom to operate) studies ongoing.